Saving money on your Insurance
Independent agents help solve customer problems by presenting competitively shopped policy quotes for customers to choose the policy that provides the best value for them. Representing some of the top national and regional carriers gives agents at The Milburn Agency the ability to provide personalized coverage, deductibles and benefits to customers.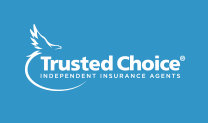 Independent Insurance Agency?
The term "Independent" insurance agency refers to agencies that provide their customers policy options from more than one provider.
Introductory Offers & Special Rates
Many insurance providers start customers out at a lower rate to convince them to switch only to reward their loyal customers with incremental price increases. At The Milburn Agency the customer is the top priority and we monitor your account for these increases. When a premium increase is detected, comparison quotes can be generated to provide customers notice of the increase and options. These increases are particularly difficult for home owners to notice as home insurance premiums are most often bundled with your mortgage payments.
Online Quote Engines
An educated consumer may try one of the many online price quotes to find the best price for themselves. We find that most online quote engines don't ask enough questions as they are built for speed and convenience. The details help skilled agents the information to get as many discounts as possible and provide the best value. The difference between Value and Price can be seen in obvious coverage limits and in subtle details that can make a big difference.